Lions heading to championship game looking for repeat
The Biggersville Lions are back again.
Some would say they never left.
The defending 1A champions are back in the title game after defeating the Bay SpringsBulldogs 66-53 on Monday. 
Biggersville jumped out to a 12-2 lead early thanks to a trio of Brooks Brand three pointers and they never trailed in the contest en route to a win over a very strong Bay Springs team.
READ ABOUT THE BIGGERSVILLE LADY LIONS HEADED TO THE SHIP HERE.
Brand would connect with 5 three pointers to finish with 15 points to go along with 8 rebounds.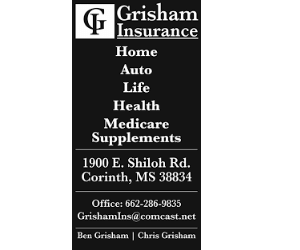 The Lions used suffocating defense to create a 21-11 scoring advantage in the third quarter that turned a 24-21 halftime lead into a comfortable margin that they were able to hold on to.
The Bulldogs tried to stretch the game in the fourth and was able to cut it to a single digit deficit but the Lions proved too tough to give back their big lead.
Zae Davis would finish with 19 points to lead the Lions. Dylan Rowsey was big on the boards for the Lions, notching 12 points to go along with 13 rebounds.
Biggersville joins the Lady Lions as they will both play for a state title on Thursday. The girls will play McEvans while the boys take on the winner of HW Byers and McAdams.