Kossuth opens district play with win over Booneville
Kossuth went on the road and got their 4th straight win on Friday night.
More importantly, they started their district slate off with a victory against their long time rivals at Booneville.
The Aggies picked up the 17-13 win to move to 5-1 on the season and 1-0 in Region play thanks to big plays on offense, defense, and special teams.
The Kossuth defense came up big early and late and held the potent Blue Devil offense in check throughout, starting off their big plays on defense with a Gunnar Goodwin fumble recovery in the first quarter. That set up a big play from one of the Aggies playmakers on offense.
Quarterback Hank Eaton broke free for a 39 yard scoring run late in the quarter. That score would be the only of the half, and Kossuth led 7-0 at the break.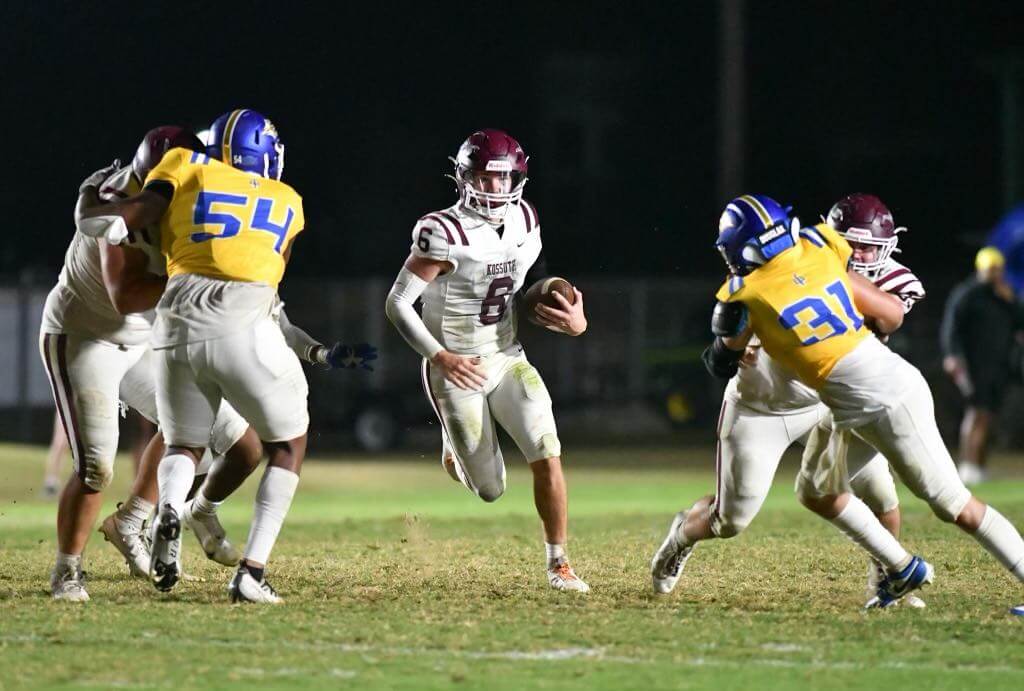 The Blue Devils would answer in the third quarter, getting a score from their own quarterback as Noah Gillon took in the run to make it a 7-7 game. Booneville would recover the ensuing kickoff and take the lead at 13-7 on a Zion Nunn 19 yard score followed by a blocked extra point.
The Aggies would fight back.
Eaton would hit Candler Robinson for a scoring strike to tie the game and Brody Hajek would add the extra point for a 14-13 Blue Devil lead.
Hajek would come up clutch again in the fourth quarter, nailing a 28 yard field goal to give the Aggies the lead for good at 17-13.
Kossuth would force an incomplete pass from Booneville as they were attempting to take the lead late in the contest to seal the win.
Th Aggies came in the contest averaging 249 yards per game on the ground and they stayed close to their average on Friday, getting 105 yards from Brady Kelly, 65 yards from Eaton, 55 yards from Rylan Henry and 35 yards from Robinson on the ground for 260 yards rushing as a team.
Kossuth is back in action next against Holly Springs on October 6th. Booneville (4-2) travels to Belmont