Kossuth takes 1-0 lead over Mantachie with Wednesday night win
Kossuth takes 1-0 lead over Mantachie with Wednesday night win
Kossuth pitcher Maddie Mask tossed a shutout and the Lady Aggies jumped out to a 3-0 1st inning lead against Mantachie and ace Ramsey Montgomery as Kossuth claimed a 1-0 lead in the best of 3 third round series.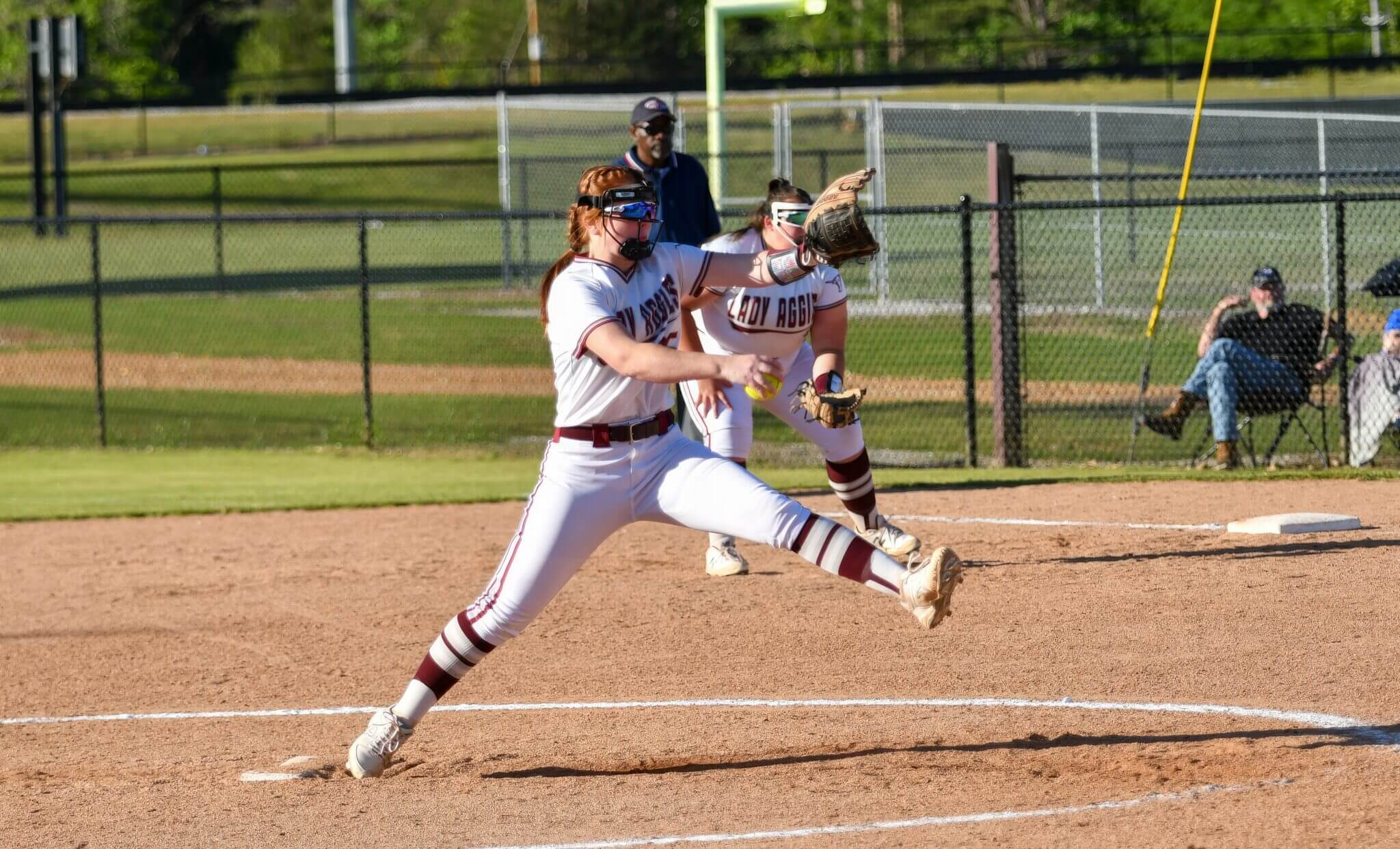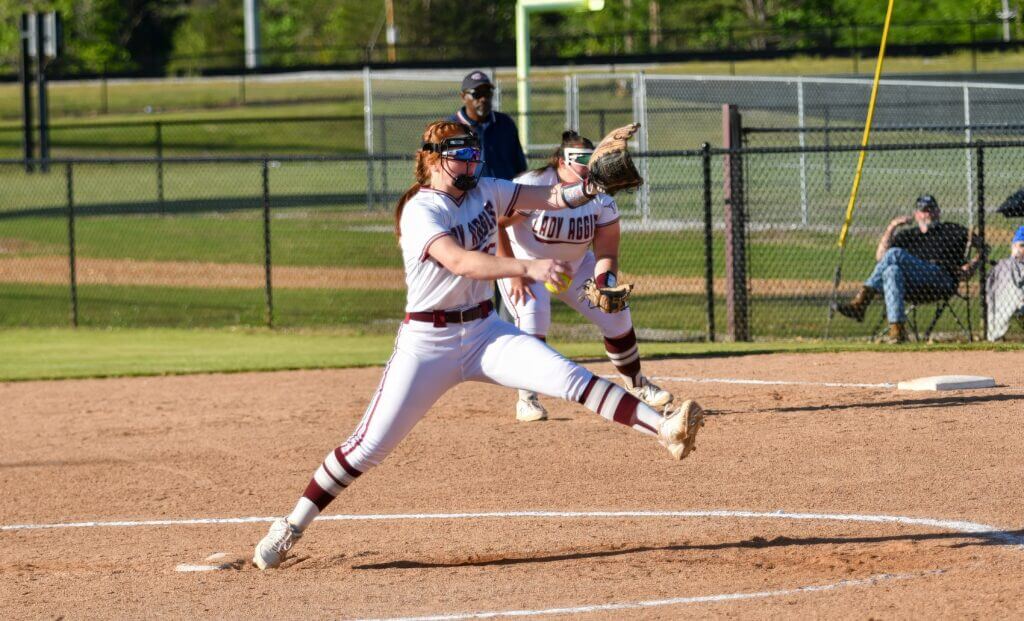 Hadley James opened the offense in the first with a single, followed by a Mask single. After Victoria Fields was hit by a pitch, Annabelle Marlar hit an RBI groundout. Cailyn Johnson hit a sharp grounder to the shortstop and an error allowed two runs to score for the Lady Aggies.
That would prove more than enough with Mask on her A game for Kossuth.
The Lady Aggie hurler scattered 3 hits and struck out 9 for her second shutout of the playoffs.
Marlar would put the exclamation point on the victory with a 6th inning solo shot to straight away center.
The action shifts to Mantachie on Thursday for Game 2. Game 3, if needed, will be back at Kossuth.
(Pic Credits Larry Glidewell)