Kossuth gets pair of shutout victories over Belmont to claim division crown
The Lady Aggies needed a win in their final regular season games of the season to claim the 1-3A title.
Kossuth left no doubt in a pair of dominant shutout victories. Their prize? A championship banner.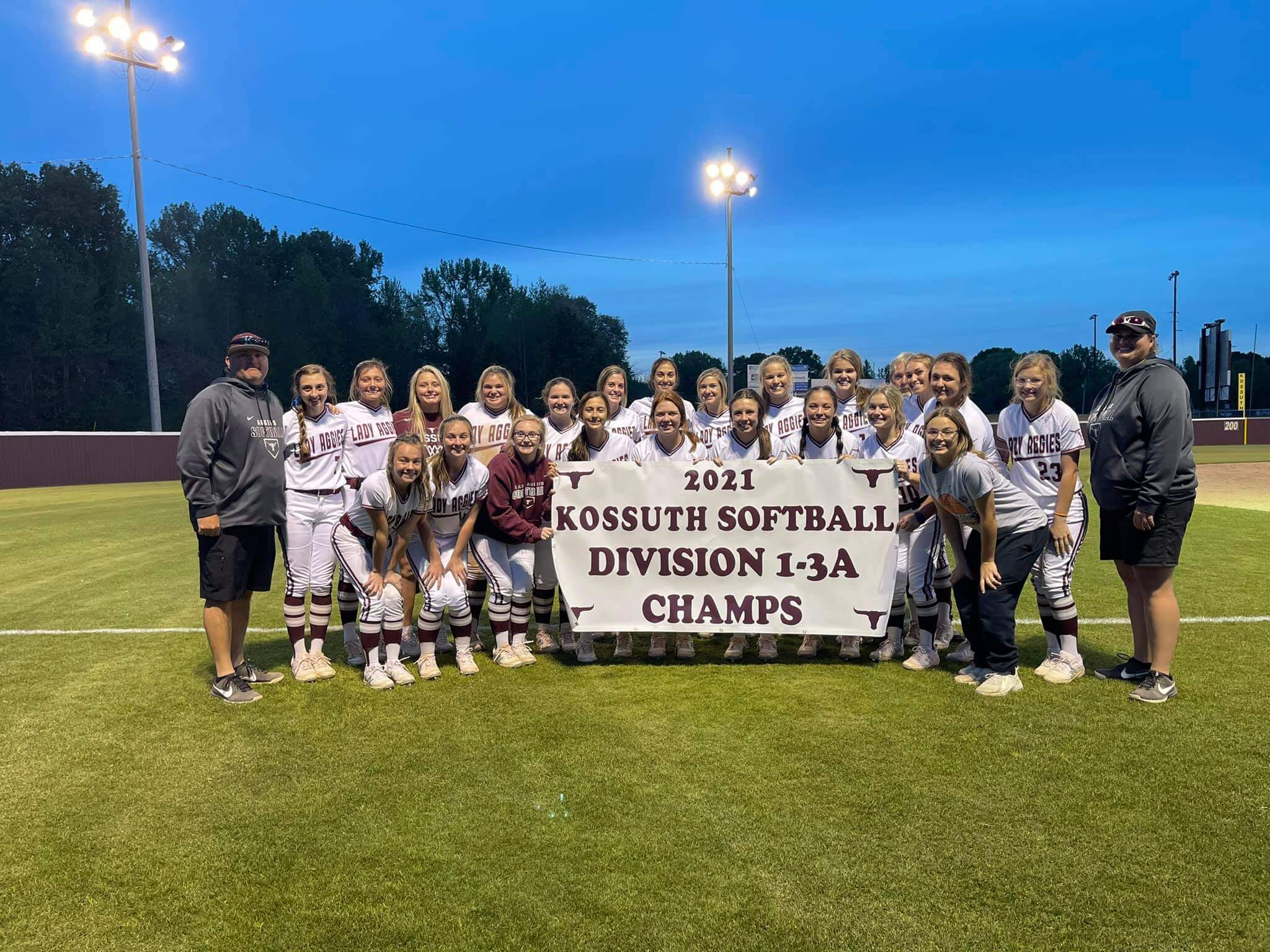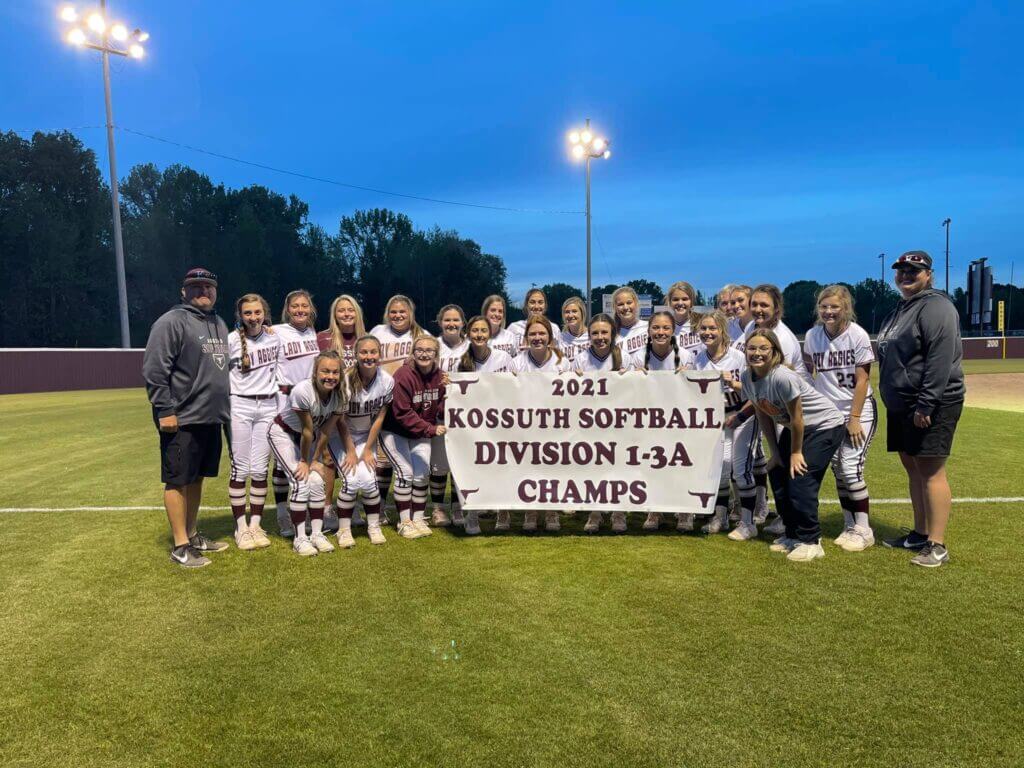 Ava Meeks and Maddie Mask combined for 21 strikeouts between the two games and the Lady Aggies only allowed 3 total baserunners in the two contests as they won in run rule fashion in each, 11-0 on Tuesday and 12-0 on Thursday.
Kossuth and Booneville split their regular season contests but Kossuth was able to claim the crown via run differential.
The third inning proved to be crucial in each game, with Kossuth scoring 6 runs on Tuesday and 9 on Thursday.
The Lady Aggies now turn their sites to a trio of games against 4A foes South Pontotoc, Ripley and Corinth to close out the regular season before the playoffs start.
More pictures on the Alcorn County Sports Facebook page.