Aggies get split against Nettleton to remain on top of 1-3A standings
Kossuth needed a win against Nettleton to stay on top of the 1-3A baseball standings on Thursday night after dropping the first game of the series earlier in the week.
The best way to make sure to get that win? Big hits and a stellar pitching performance.
Consider it check and check for the Aggies.
Kossuth got another standout game on the mound from Freshman Hank Eaton and picked up big hits in clutch situations to come away with a 6-2 win over the visitors from Nettleton.
Eaton had a complete game pitching, striking out 14 against just one base on balls and scatterng 5 hits.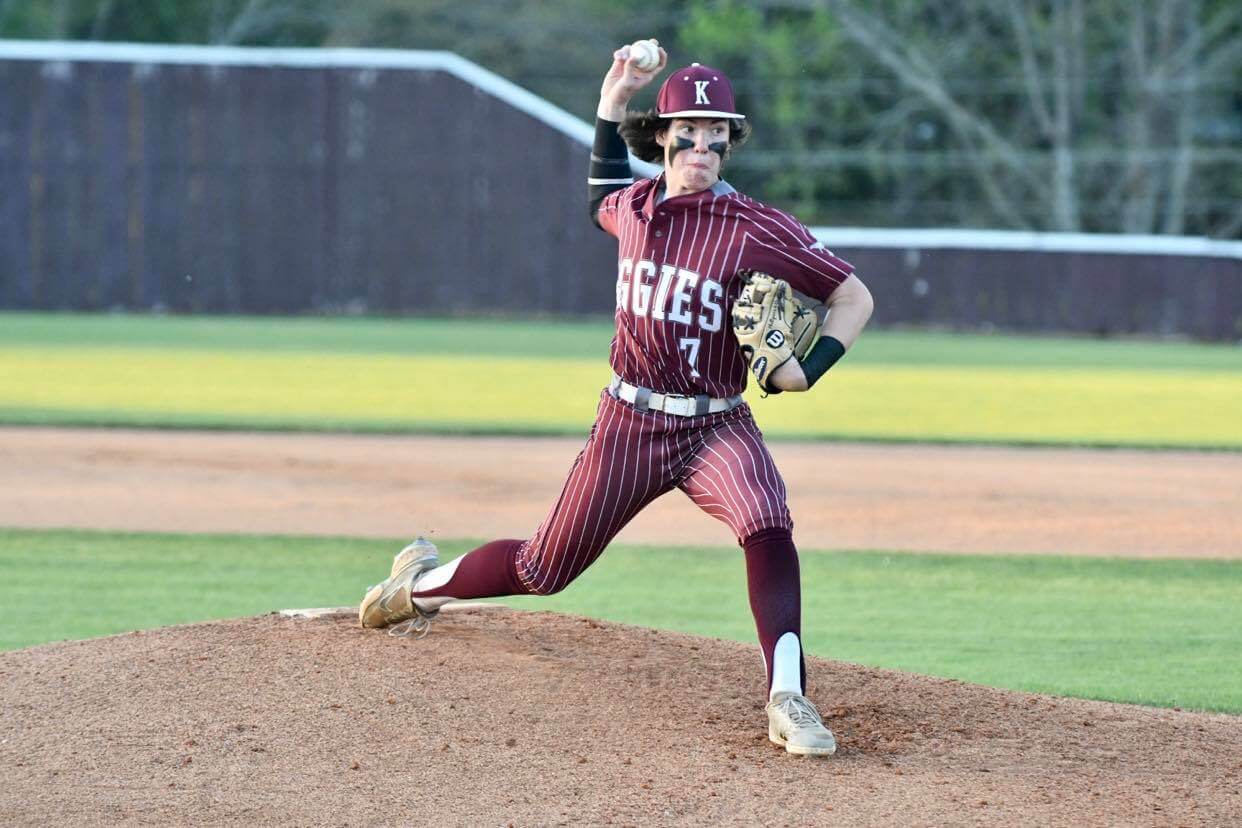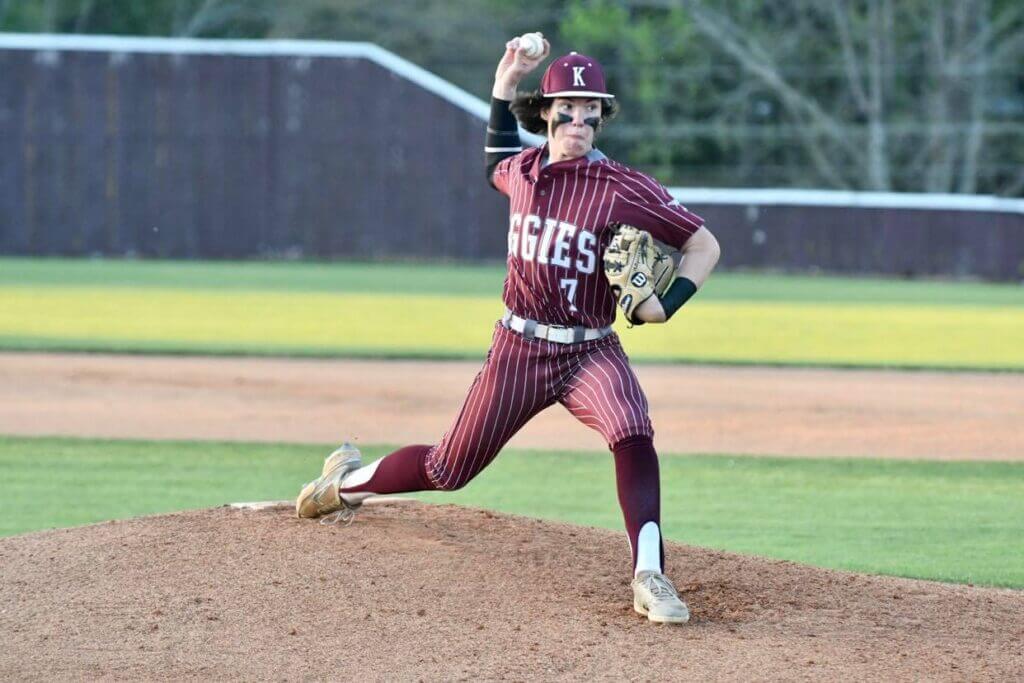 Eaton struck out 7 of the first 9 batters he faced, fanning the side in the 1st and 3rd innings, to set the tone for the type of power pitching performance he would bring to a crucial district game.
Kossuth got a Wes Phillips RBI single in the third inning and Rylan Henry pushed a run across on a fielders choice in the fourth to give the Aggies a 2-0 lead.
After Nettleton got on the board in the 5th inning, Kossuth answered back with a pair of runs in the bottom half of the inning highlighted by a Bryson Jackson RBI single. The visiting Tigers scratched across another run in the top of the 6th to cut the lead to 4-2, but Kossuth again answered with a pair of runs in the bottom half of the inning, getting back-to-back RBI singles from Phillips and Jes Patrick.
Kossuth sits atop the leaderboard in 1-3A with a 7-1 district record (15-7 overall). The Aggies are back in action Saturday against in-county foe Corinth before closing the season against district rival Booneville next week.
Kossuth controls it's on destiny on their quest to a district title. More pictures on the Alcorn County Sports Facebook page.