Kossuth gets season sweep over Amory, moves into top 5 of 3A statewide rankings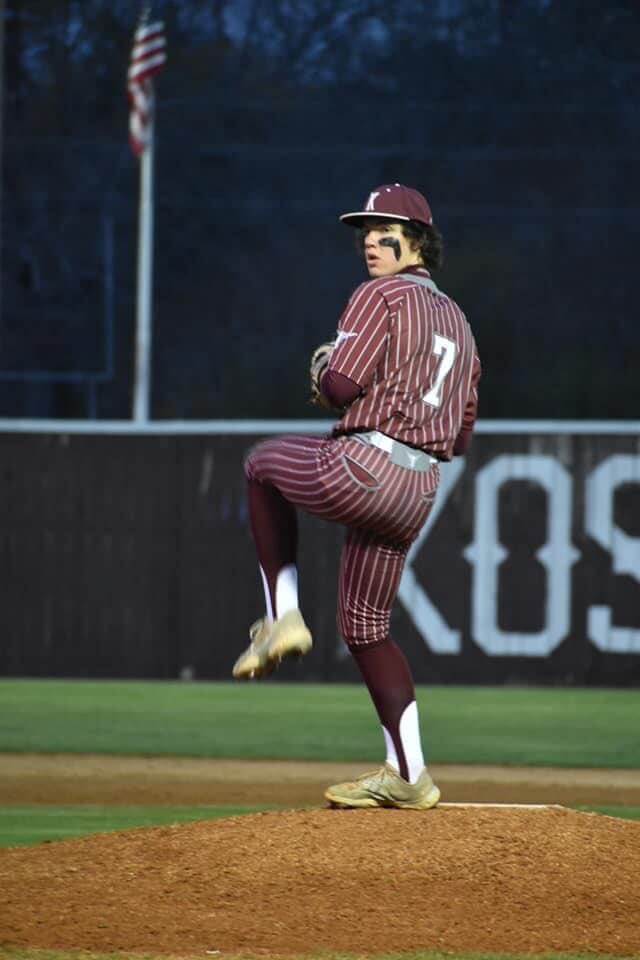 Kossuth got a big performance from freshman pitcher Hank Eaton and stayed hot at the plate, picking up a 10-1 victory over the visitors from Amory and moving to 9-4 on the season. The Aggies also got a win over Walnut on Saturday to put their season record at 10-4.
Kossuth is averaging over 9 runs per game in their last four contests.
More importantly, the Aggies are undefeated in district play on the year. The win also pushed them into the top 5 of the statewide 3A rankings according to MaxPreps.
Kossuth and Amory were tied 1-1 after the first inning but the Aggies broke the game open in the 5th, scoring 6 runs to give Eaton plenty of cushion to coast to the victory. Hank threw 6.2 innings while scattering 4 hits and striking out 10.
Sophmore Ashton Knight hit a triple and a homerun to lead at the plate with a pair of RBI's. Eaton also contributed a pair of RBI's while Jaxin Settlemires hit a solo homerun. Jes Patrick contributed a double as part of his multi-hit day at the plate.
Keb Brawner also pitched to two batters in the contest, striking out 1.
The Aggies are back in district action against Belmont on Monday in a game that was originally scheduled for Tuesday.