Kossuth girls make return trip to Jackson with win over Amory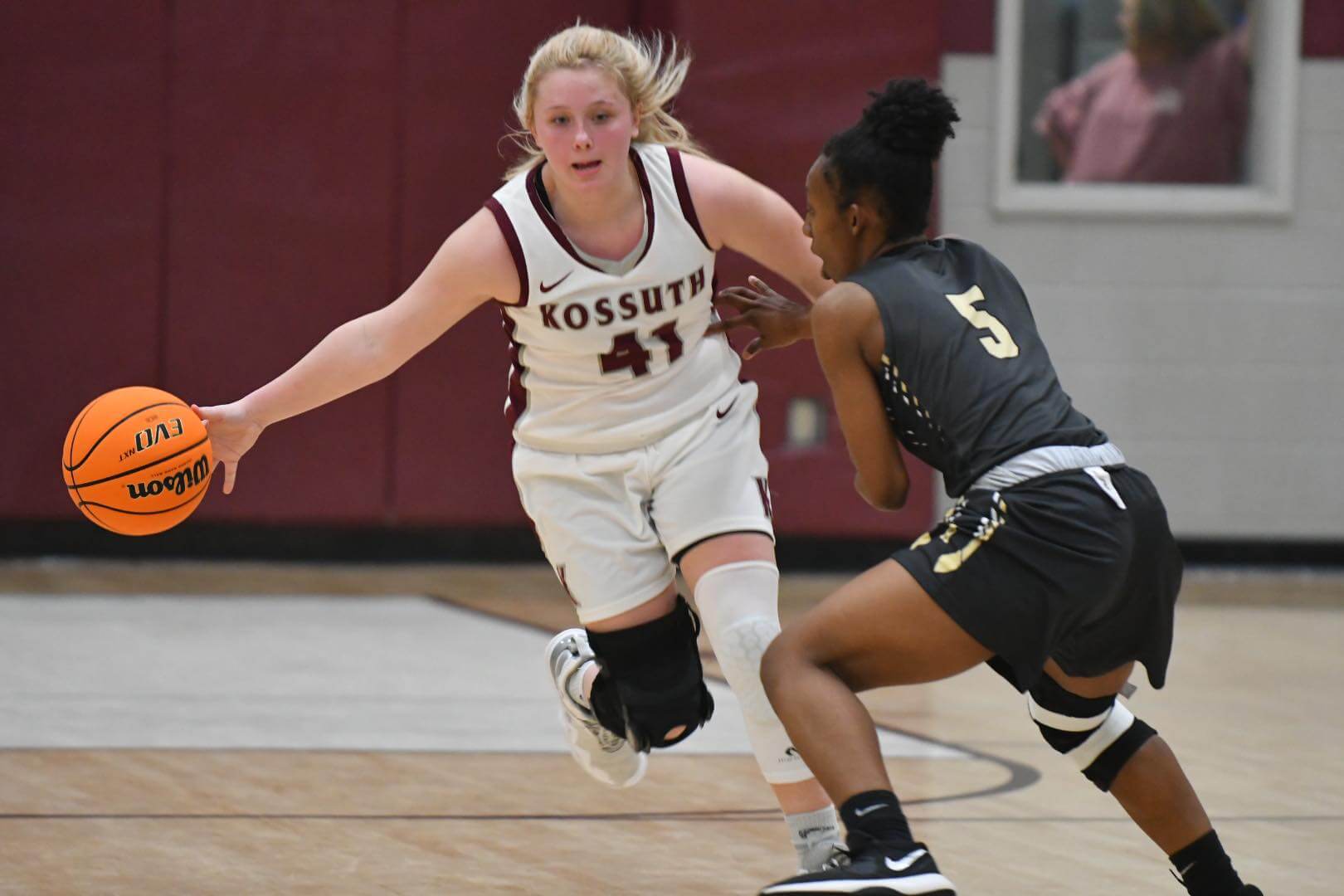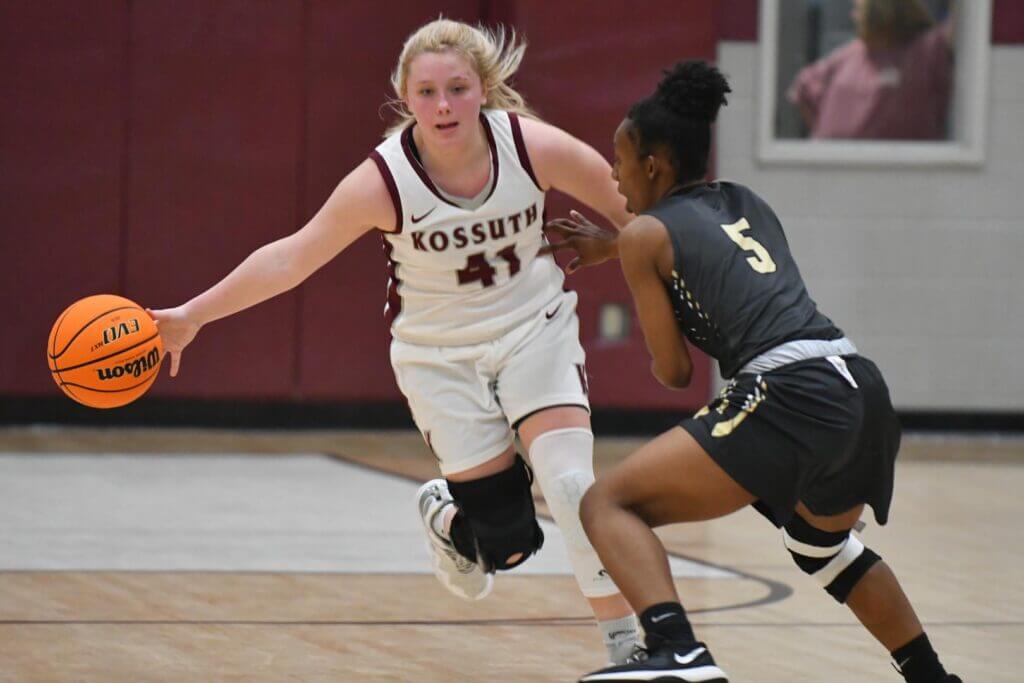 Kossuth girls found themselves in a battle against the visitors from Amory on Saturday.
Luckily for the Lady Aggies, they had battle tested players ready to fight for a return trip to the Big House in Jackson.
Kossuth took care of business on their home court by dispatching the visiting Lady Panthers 59-47 and are now headed to play in Jackson in the Class 3A state semifinals.
The opening quarter went back and forth with Kossuth using the playmaking ability of Zoe Essary and a pair of big baskets from Bailey Holt to take an 11-7 lead after one.
Kossuth used a 9-0 run in the second quarter to give them some breathing room, but the Lady Panthers battled back with driving baskets from Jatavia Smith and Amiya Robinson to cut the Lady Aggies lead to 6.
It was a three point game when Katie Meeks hit a three pointer just before the half to give Kossuth a 24-19 lead.
Amory contiuned to keep the game close until the late in the fourth quarter.
Katelyn Bumpas hit a pair of three pointers within 20 seconds of each other with under three minutes to play that jump started an 8-0 and allowed Kossuth to close out the game at the free throw line.
Essary led Kossuth with 15 points, while Bumpas added 13.
Kossuth (20-5) takes on Crystal Springs (18-3) at 10:30 on Wednesday.
More pictures on the Alcorn County Sports Facebook page.