Lady Lions punch ticket to Jackson with dominant win over Myrtle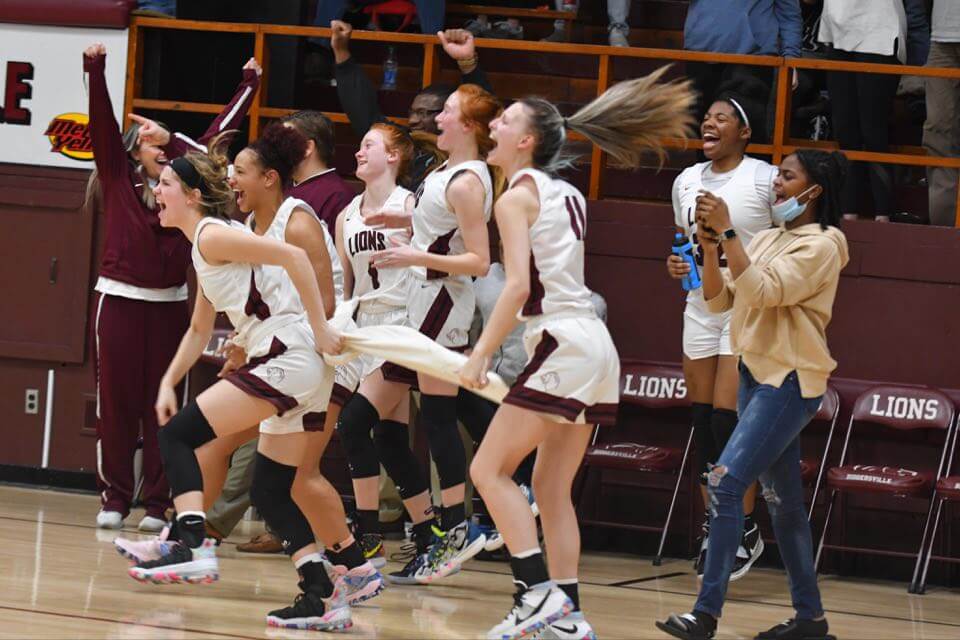 Biggersville didnt start out the season ranked as one of the top four teams in the state in any preseason ranking. After Friday night, they are headed to Jackson as one of the last four teams standing.
The Lady Lions rolled over Myrtle 81-56 on Friday night, winning their 5th straight game and their 10th out of the last 11 contests. They are making their first trip to the Coliseum in Jackson since 2018 because their offense has proven too much for teams through the first three rounds of the playoffs.
Against Myrtle, Biggersville fell behind 12-7 midway through the first quarter behind a trio of three pointers from the Lady Hawks, two from Breanna Smith and one from Lexi Hutcheson.
From that point forward Biggersville used a balanced offensive attack, including an 18-2 run between the first and second quarter, to outscore the Lady Hawks 33-11 in the first half and take a 40-23 lead into the break. Leileigh Moody would lead all scorers in the first half with 12 points.
The Lady Lions wouldn't let off of the gas in the second half.
Biggersville continued to dominate the paint, drive to the basket at will and connect on big shots from outside in the third period, outscoring the Lady Hawks 29-10 in the third.
Marlee McCallister, Goldie Butler and Hannah Seago would put up a combined 20 points in the third to put the game out of reach and allow the Lady Lions to enjoy the last home game of the season.
Biggersville (18-8) will face West Lowndes in the opening game on Monday at the Mississippi Coliseum at 9 a.m. 
Butler led the Lady Lions with 19 points and 15 rebounds. Moody put up 17 while Seago and McCallister each had 14. Asia Stafford had 12 points and 10 rebounds.
Myrtle closed out their season at 17-9. They were led in scoring by Kinsley Gordon with 21. Raykiah Strickland chipped in 14 points while Smith added 13.
More pictures from Friday on the Alcorn County Sports Facebook page.