Kossuth gets win in opening game at Lighthouse Classic
The Kossuth Aggies kicked off the Lighthouse Classic on Friday and came away with a win over visiting Waterloo.
The Aggies took a convicing 75-51 victory to move to 2-4 on the season.
Luke Evetts was chosen as the game's MVP with 21 points.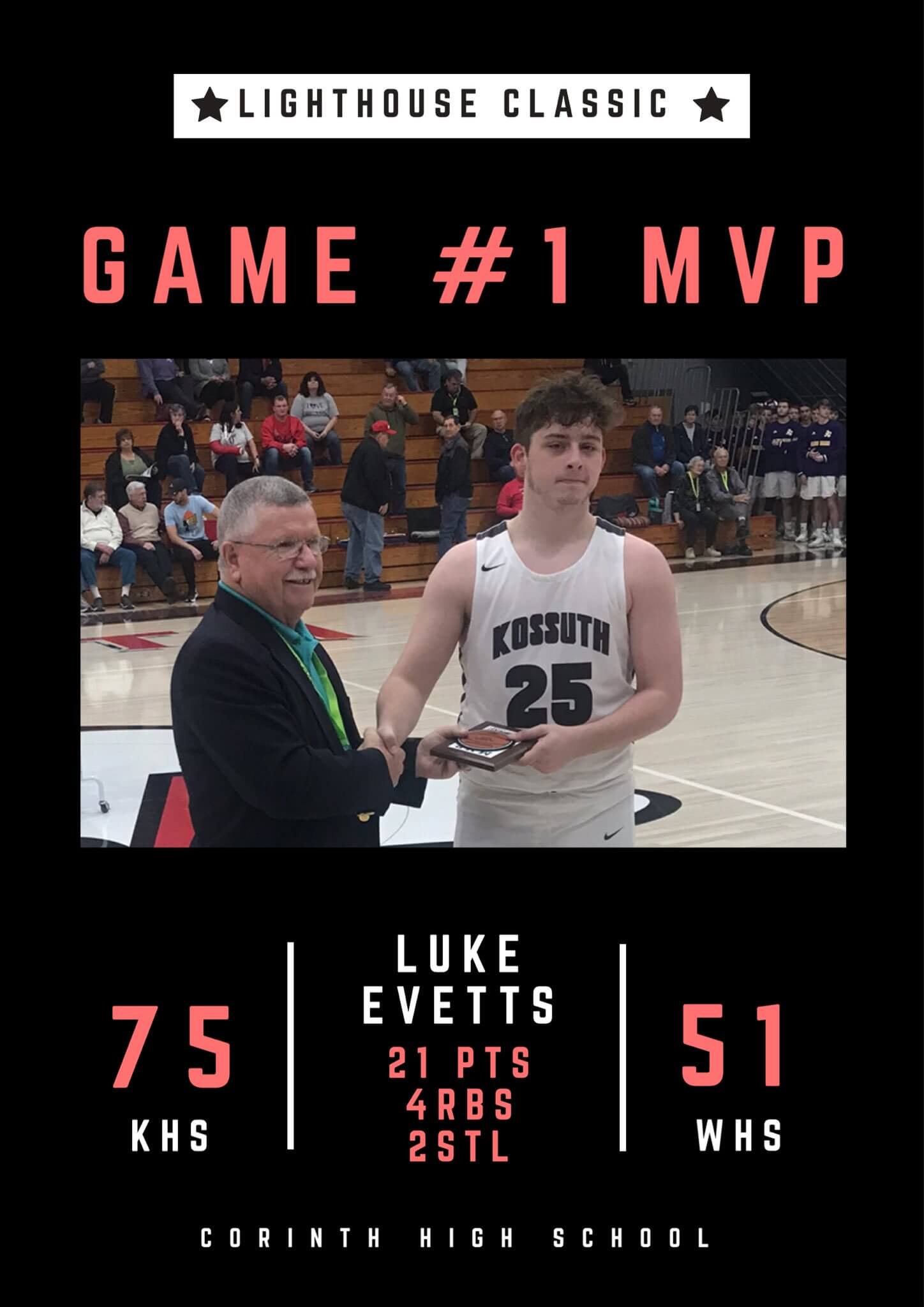 The Aggies used stifling defense and several buckets in transition to come away with the victory.
Bricen Hales had 16 points. Nick Hopper connected for 13 while Keb Brawner had 10.
The Aggies are back in action Tuesday against New Site. More pictures on Facebook (ALcorn County Sports) and Instagram (sportsmississippi).
There are also pictures available from Alcorn County Sports Larry Glidewell.