Kossuth uses defensive scheme, clutch plays to down Pine Grove
The Lady Aggies of Kossuth, the defending state champions of 3A and ranked among the states best this year, went into their Friday night matchup against the 3x defending state champ Pine Grove Lady Panthers with a simple objective: execute their defensive gameplan and make plays.
Consider that check and check for the Lady Aggies.
Kossuth got a big early season win thanks in large part to a box and 1 defense on Lady Panther standout Loren Elliott, who was held to just 2 points, and a couple of late plays to seal the win by Katelyn Bumpas.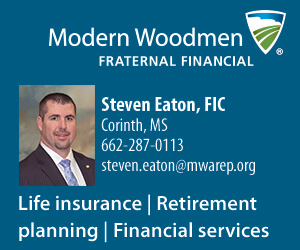 Clinging to a 41-40 lead with under a munute to play in the fourth quarter, Kossuth missed a pair of free throws. Faith Williamson grabbed an offensive rebound that made its way to Bumpas, who drilled a three pointer with 42 seconds to play. Bumpas then made a key block on the ensuing posession to ice the game for the Lady Aggies.
Zoe Essary made plays all night for Kossuth and was the games high scorer with 15 points to help lead her team to a 3-0 record.
"It's always great to get a win against a team like Pine Grove. We knew it would be a battle til the end and it was," Essary said of the Lady Aggie victory. "Everyone stepped up and played their positions very well. It was a team effort."
More pictures on Facebook (Alcorn County Sports) and Instagram (sportsmississippi).